Created in 2009, CMG Southern Sales serves a need for national representation with other like-minded, independent broadcasters. CMG Southern Sales implements the national and regional sales strategies of these very unique local broadcasters.
Managed by industry veteran Chuck Maisano, CMG Southern Sales offers representation exclusively to select radio stations in the southeast including those owned by Curtis Media. With offices in Atlanta, and Raleigh, CMG Southern Sales reps cover accounts in North and South Carolina, Tennessee, Georgia and Florida. Our smaller size allows for a level of focus and expertise that's unmatched in the current rep firm environment.
CMG Southern Sales station partnerships are collaborative, not adversarial. We approach every sales opportunity with creativity and focus, and we pride ourselves on two-way communication with our client stations throughout the process from the initial avail through the final order. Some say it's national radio representation the way it used to be; we think it's even better.
To find out more about how CMG Southern Sales and our strong agency relationships can benefit your station or group, contact Chuck Maisano via email, by phone at 770-645-9384, or by using the form below.
---
ABOUT CHUCK MAISANO
The Maisano family has worked with CMG for two generations.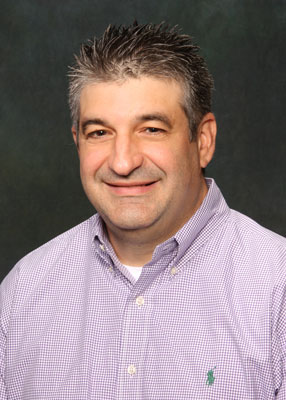 Tony Maisano is now a retired advertising executive in Atlanta who worked with Don Curtis from the beginning. He first began calling on Atlanta agencies for the original McGavren Guild Radio Sales in 1968.
Chuck, Tony's oldest son, manages CMG Southern Sales. Chuck explains that people who work in radio have always been part of the family. "When we were growing up, the people who owned the radio stations came to the house all the time, but we just thought they were friends of Dad's." In fact, the Maisano children always stayed at home to enjoy a family dinner when clients were in town.
Chuck's career began in Atlanta, where he rose quickly through the ranks to manage the Atlanta office of McGavren-Guild, with responsibility for more than $18 million in annual billing representing stations across the country in the Atlanta market. In addition to running the CMG Southern Sales enterprise, Chuck also works with the new McGavren-Guild in additional markets around the country to coordinate sales on behalf of Curtis Media Group, and other partner stations.
In 2014, Chuck was recognized by the Atlanta Broadcast Advertising Club (ABAC) with a Lifetime Achievement Award recognizing his work in the industry. Chuck is a graduate of Georgia Tech where lettered in baseball. Chuck and his wife Susan, live in Roswell, Georgia.